Your trusted partner in Engineering services Outsourcing .
Innovation-Driven Technology for sustainable solution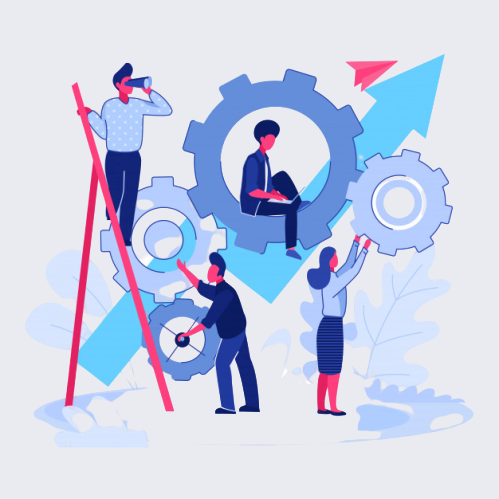 Welcome to ADARSH Powerway your trusted partner in Engineering services Outsourcing (ESO). At Adarsh, we offer high quality products & services to our clients by transforming your ideas from concept generation right through to end products.
We strongly believe that "Rising level of technical complexities for product development and manufacturing across industries, need to reduce costs, faster turn around of products, and increasing number of tie-ups between Original Equipment Manufacturers (OEMs) and Engineering Service Providers (ESPs) is expected to boost the growth."
ADARSH Powerway Systech (P) Ltd established to cater the growing demands of Electro-Mech sector by a group of experienced professionals with more than 25 plus years in the field of Electrical / Mechanical systems & engineering – To provide Accurate / Innovative solutions for supply of high Quality Precision Products.
The Company derives its strength in thorough understanding of the local manufacturing capabilities and technical networking for niche products to relevant market segment & diversified customers / clients.
Product Design & Development, Precision machined components, Product assemblies, Reverse Engineering, Process Development
Segments
Forging | Pressure Die-Casting | Gravity Die Casting | Low Pressure Die Casting | Green Sand Casting | Steel casting | Cast Iron | Sheet Metal works
Material
Alloys | Aluminum | Brass | Copper | Stainless Steel | Carbon Steel | Cast Iron | Special Alloys | Precision Steel
Sectors
Aero Space | Automotive | Construction | Consumer Electronics | Defense | Energy | Engineering | Farm Equipment's| Hydraulic | Marine | Manufacturing | Medical Equipment's| Oil & Gas | Pumps | Pneumatic | Utilities Segment
Design & Development / Prototype / Validation / Low Volume Production / High Volume / Sub Assemblies
Design a product: Analyze, Understand the complex technology and sustainable
Select the best technologies / innovation and processes for manufacturing it
Plan and produce the product integrating technology with commercial consideration
Oversee the running, manage, maintain and improve Our strength is value based core mechanical engineering skills, adding important elements from mechatronics, commerce, economics and business management.
"Understanding, analyzing and improving complex industrial, manufacturing goods to latest state of art of technology systems"
We at ADARSH are trained to see the 'big picture' as well as 'the specific details'.
Address
Adarsh Powerway Systech Pvt Ltd,
1613 B, 10th Main Road, South Ram Nagar,
Madipakkam, Chennai – 600 091
Request quote
Get a best quote from us.
Please contact us
Mail to
kalyan@adarshpowerway.com
info@adarshpowerway.com